SPORTS AND REMEDIAL MASSAGE
Sports massage plays an important part in the life of any sportsman or woman due to its physical, physiological and psychological benefits
A regular maintenance massage alongside your training schedule helps to prevent injuries and loss of mobility, improve flexibility and posture, boost performance and extend the overall life of your sporting career.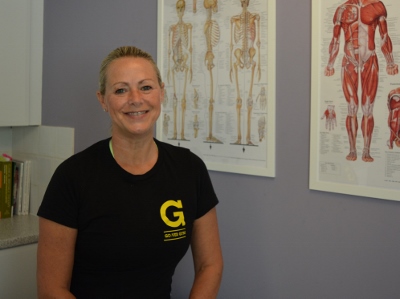 Jo Christie
Sports & Remedial Massage Therapist
1/2 hour treatment £25
Hour treatment £40
Ten years as a professional dancer and thirty years as a dance teacher developed Jo's firm belief in the proverb "a stitch in time saves nine" and this encouraged her to add remedial exercise and soft tissue therapy to her skills.
Jo is now qualified as a Level 3 Pilates Instructor and holds a B Tec Level 5 Diploma in Sports and Remedial Massage. Completing her studies at the London School of Sports Massage and a member of the Institute of Sport & Remedial Massage, Jo has spent the last year working with many athletes including runners, cyclists and footballers. She has worked with the Sheffield United Football Team and the Function Jigsaw Team providing post event sports massage at several of their events throughout the year. Jo also has a keen interested in Clinical Massage Therapy and its therapeutic impact on conditions such as MS, Asthma and IBS.