OSTEOPATHY
We are really excited to be able to announce that Osteopathy services are now available at GO:VER Gym with Dwaine Ford, starting from Wednesday 8th February 2017! Clinics will run every Wednesday from 2-9pm.
Osteopathy is an alternative therapy using a gentle hands-on approach involving soft-tissue techniques (massage), mobilisations (moving joints) and manipulation (cracking joints). Osteopathy treats the body globally as well as locally to improve various musculoskeletal conditions including back pain, neck pain and joint pain including shoulders, knees, hips, pelvis, feet/ankles, elbows and wrists/hands. The benefits of osteopathy are to improve the structure and function of the body to allow itself to heal fully and to possibly prevent reoccurrence using hands-on technique and exercise prescription without any invasive medical procedures.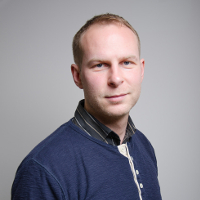 Dwaine is a fully qualified and insured registered osteopath who graduated in 2007 from the Surrey Institute of Osteopathic Medicine. He is also registered with the General Osteopathic Council and a member of the British Osteopathic Association. Other qualifications include an MSc in Sport and Exercise Medicine from Queen Mary University and a BSc (Hon) in Sport and Exercise Science.
Dwaine provides other services including dry needling, sports strapping, Kinesio taping and sports injury rehabilitation.
Dwaine works in several multidisciplinary clinics around Sussex and has previously worked with professional footballers including with Milton Keynes Dons and Crawley Town providing spinal assessments and treatments. He currently works with Heathfield and Waldron rugby club providing injury assessment and rehabilitation, as well as match day first aid and injury assessment.
Clinics held every Wednesday, 2-9pm
Treatment costs are as follows;
30 minutes £40
60 minutes (includes treatment and gym/exercise rehabilitation) £60
Appointments are available for members and non-members, to book please call Go:ver Gym on 01435 408607 or book through reception.
I've suffered with on/off knee and lower back pain for years and Dwaine was the first therapist to not only treat my pains but show me how to strengthen and rehab my injuries to help me mange them better and prevent reoccurrence. My back is as good as it has been for several years. I feel confident that I can stay pain-free, flexible and strong. (Rachel, Heathfield)
I have had the pleasure and privilege of Dwaine working from our clinic in Cowbeech. During this time, he has helped many of our patients that have been suffering from pain and dysfunction within the musculoskeletal system. I have also received treatment from Dwaine. He takes a thoughtful and caring approach in helping reduce pain. He is passionate and knowledgeable about his work which stands out in his treatment. (Greg Funnell- Director- Optimum Muscle Care)
I have been seeing Dwaine over the past few years & he has helped me through various sporting injuries. I had a shoulder injury caused through an accident at the gym, which he has worked on & given me various exercises & this has improved dramatically. Also, I have had an ongoing chronic Achilles tendonitis which again he has treated me with deep tissue massage & various exercises for me to do and it has been helpful. I have found Dwaine has helped me manage my sporting injuries very well. (David, Haywards Heath)