NEW STUDIO LAUNCH!
Saturday 14th April 2018
New studio
The new studio has been designed with a tranquil, warm feel that makes it perfect for Pilates, Yoga and aerobic style classes.
Free half hour taster classes
To showcase our new studio and class timetable, we are launching the studio on Saturday 14th April with a day of FREE taster classes! Everyone is welcome, bring a friend!
LIMITED SPACES.
To book your space please call us on 01435 408607.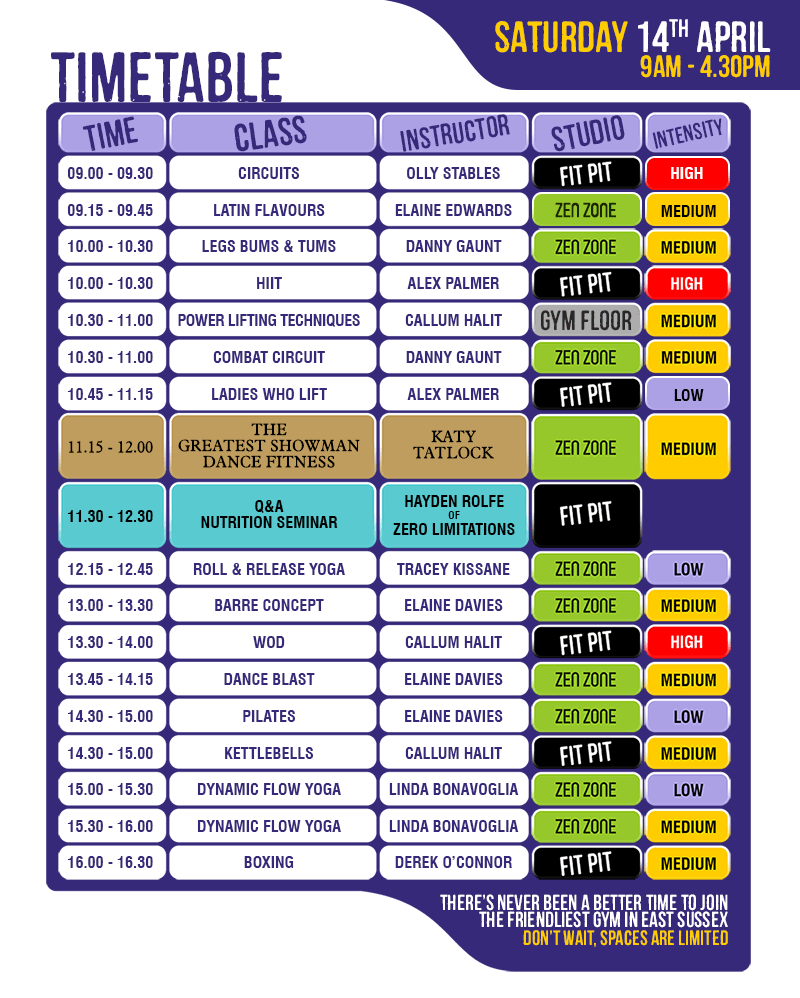 Members - Refer a friend and receive a £15 voucher
Please help us spread the word of our new studio and launch date.
Members - refer a friend! For every friend that joins the gym in April (14th - 30th) receive a £15 gift voucher to spend in house on a massage, personal trainig session, clothing, or in the coffee shop.
New Members - 3 months for the price of 2!
Join as a member from our open day until the end of April and recieve the rest of April free AND the next 3 months for the price of 2! That's 3 and a half month for £84, saving you up to £65.80! Just quote ''Taster Day Membership'' to our reception team.
*Offer available to full, joint & student memberships.