12 WEEK TRANSFORMATION COURSE
What is it?
A 12 week intensive training program designed for you to reach your goals in the quickest possible time in a healthy and sustainable manner.
Who is it for?
Anyone who is wanting an intense, results driven bespoke program that encorporates all aspects of your life - not just exercise! Are you looking to lose weight or wanting to add muscle and shape up? Have you lost some weight recently but now want to tone up and get stronger? The 12-week transformation course is perfect for you!
How does it work?
The 12 week transformation course leaves no stone unturned and overseas all aspects that can influence your results. This includes:
Lifestyle
Nutrition
Training
Sleep
Stress management
LIFESTYLE- We take a look into your current lifestyle pattern and work on areas that may need improving. This can be anything from healthy living to what you do at home.
NUTRITION - What we do in the kitchen plays a massive role in our every day life and for the foreseeable future. On the 12-week course we tailor a nutrition plan to you with an effective formula which looks to make sure your body is absorbing the correct amount of nutrients each and every day.
TRAINING - We look at your current training regime and work on what you currently do. In the course we have a minimum requirement that you train with us at least twice per week. During the rest of the week we tailor training sessions for you to complete
SLEEP - Some people are not aware how important their sleep pattern is. This is something we talk about and look into in further depth.
STRESS MANAGEMENT - Stress plays an massive impact on our daily lifestyle. This may not be an area that is an issue for you but for some it will be. We look at our top five tips that we believe that helps stress and hopefully we can help you overcome this barrier.
With all these aspects looked into we can maximise our results and help you get the physique that you've always wanted.
How do we do all this?
After an in-depth initial consultation, we write you a bespoke plan with both long and short term goals for the whole 12 weeks. We want you to achieve the best possible results with us so we schedule you regular appointments with us to oversee your nutritional diary and training schedule. Client contact is also crucial for us. The more contact you give us the easier it is for us to support you to improve and progress to the next level.
What do we need from you?
The only thing we ask for from you on this course is 100% commitment, effort and determination. With this, we are so confident in our program that we guarantee results.
The results!
"It's been a little over 12 weeks that I've been training with Jen now and my goodness has she been an absolute pleasure to train! Jen started her transformation a little over three years ago and her attitude to training is absolutely amazing. Jen came to me back in November at a time where she felt that her training had plateaued. After sitting down and finding out a little about Jen and her training, it came to our attention that Jen was missing a piece to the puzzle for maximal result ……. nutrition. I tailored and designed a nutrition plan that was sustainable for Jen and BAM the results started rolling in. There was not one single session that I had with Jen where I could see she didn't give it 110%, if anything I had to tell her to take a step back and breathe. Jen deserves all the results she is getting and is a perfect example that following the guidelines she's set will pay off! We are still continuing our fitness journey but here some pictures of our progress so far. I look forward to further progress in the nearby future." -
(Photos show Week 1, Week 6 and Week 12 ... and Jen is still training hard! )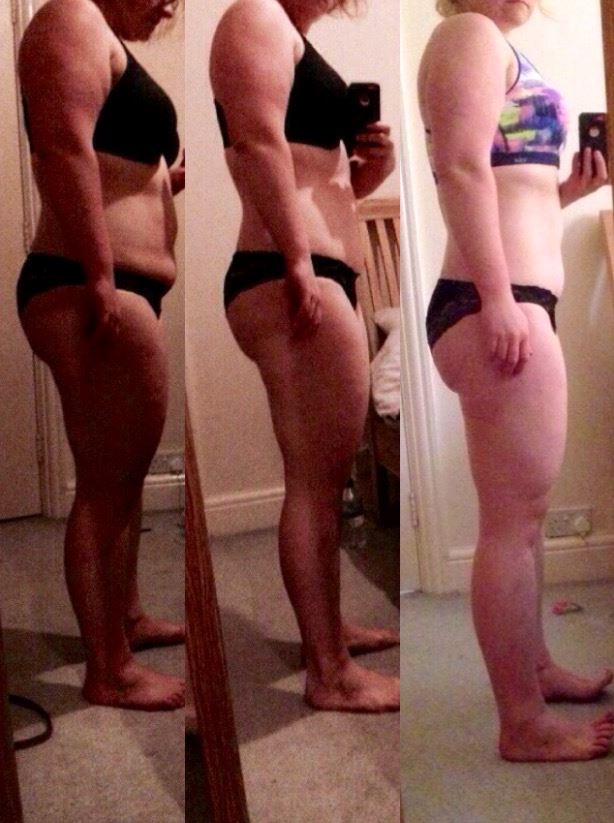 "WOW 9 weeks already! Firstly, thank you Vikki for fully committing to my training and following my instructions week by week. There has not been one session that has gone past that Vikki has not given 100% … even at 7am with eyes half open. Vicki has NOT been using the cardio machines for hours on end. She lifts heavy, trains at a high intensity and leaves each and every session feeling like she's given 100%. We are still continuing our journey and there are no signs of slowing down! Watch this space for more progress! Thank you Vikki for being such a pleasure to train!"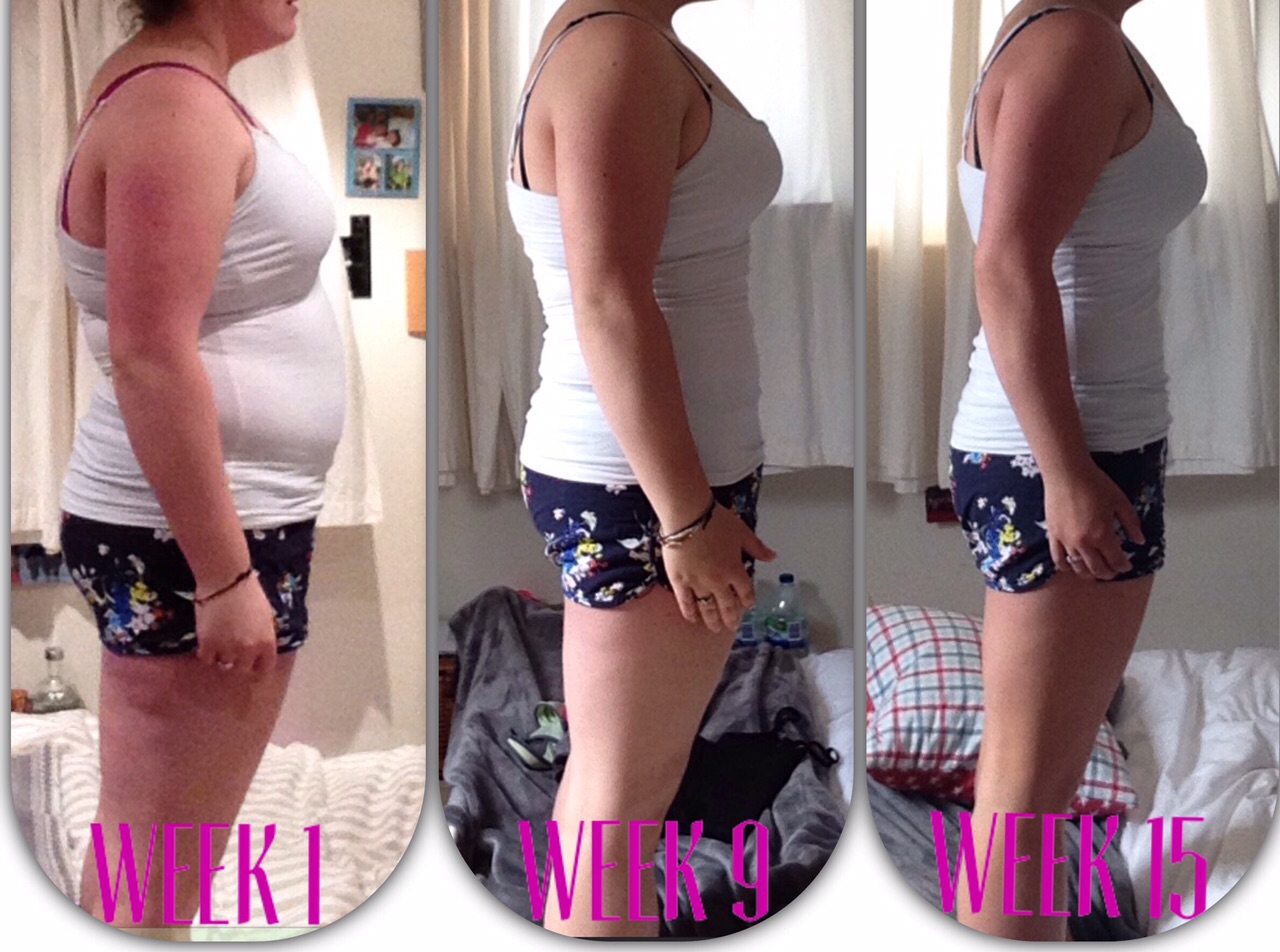 Michelle has always given me 110% effort EVERY single day! She follows my nutrition and training schedule like her life depended on it. Like the rest of my clients, Michelle doesn't perform long steady state cardio. She lifts heavy, works at a high intensity and trains HARD!
Results: Dropped;
-5 inches of waist
-4 inches of hip
-1.5 inches bicep
-1 inch of quad
Total of 11.5 inches all over!
Well done Michelle, the journey has not finished but you deserve some praise for your dedication. I very much look forward to the future!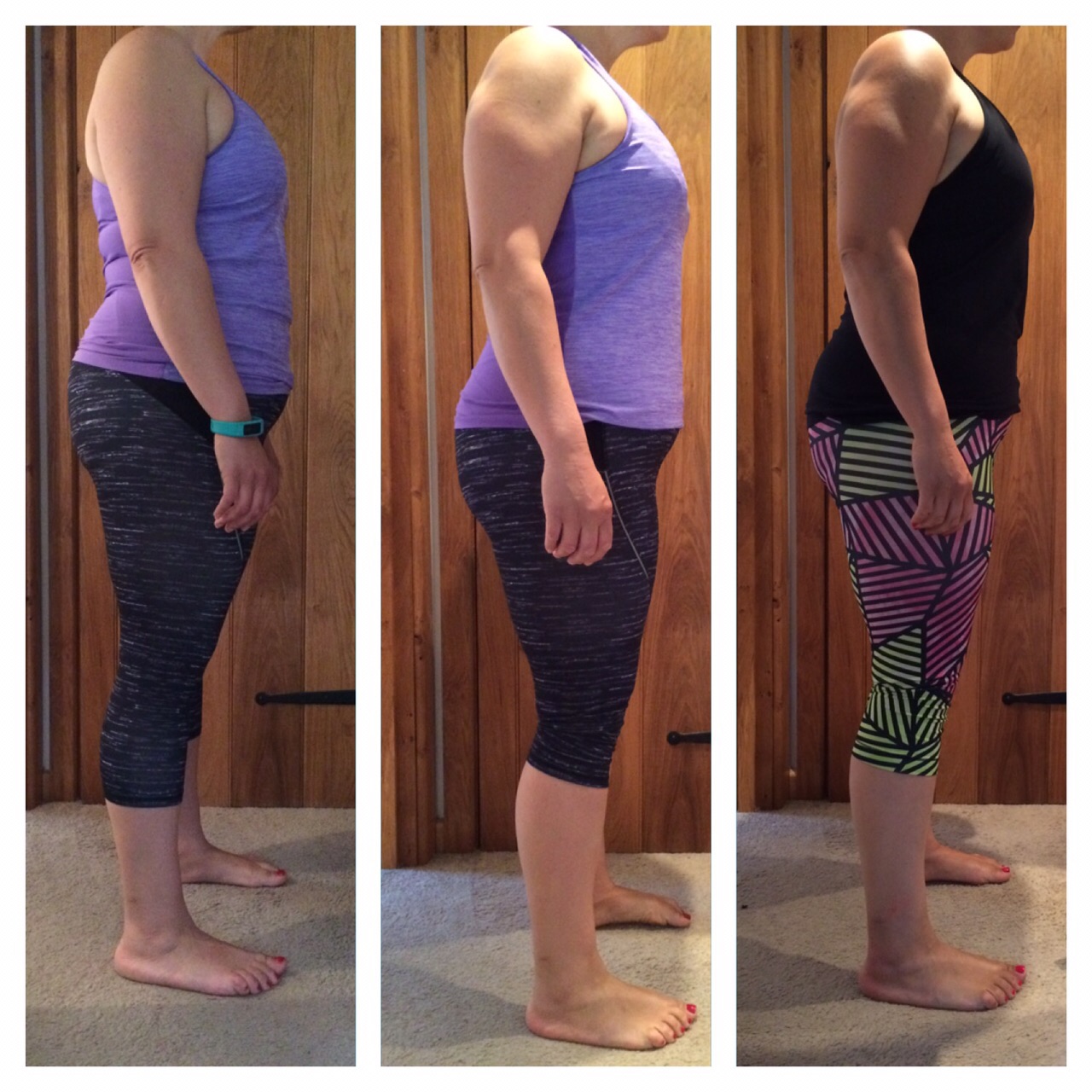 Trish's 10 week Transformation.

Training plan:

Trish stepped foot in the gym as a total novice, she'll be the first to tell you that. She was slightly apprehensive of lifting weights and getting stuck in. Nevertheless Trish dived straight in at the deep end and just cracked on with all the tasks she was set.
Trish started training with me twice a week for the first three weeks. I then stepped up her programme, this saw her complete two PT sessions with me and two gym sessions on her own.
Trish's progressions in the gym were outstanding. Almost weekly I had to up the weights Trish was lifting.
I can honestly say I don't think Trish has sat on a cardio machine for more than 3 minutes. All the training has been based around different type of weight training regimes.
Nutrition:

Trish has been following a macro split of 40/30/30 (Carbs,Protein and fat). She tracks her food through app called my fitness pal.
Its important to understand that Trish's nutrition didn't stay the same throughout the course. As Trish's body changed, I had to adjust her nutrition plan accordingly!
Results:

A total of 8 kg was lost in weight.
7 inches dropped of the waist
5 inches dropped of the hip
2 inches dropped on the quads and biceps.
Coach's comments:
Trish has been a pleasure to coach and I have enjoyed every minute spent during our session (Not sure that's been the case with Trish).
Trish's result is a testament to what you can achieve with following the right nutrition and training protocols as well as investing in a coach.
Trainees comments:

" I really enjoy my training sessions with Hayden. Even though I know they will be tough and hard work we have fun and I know I'm going to see the results at the end. In combination with the nutrition I'm feeling better than I have in a very long time. I would say if you're thinking about starting the programme, stop thinking and get going!"
Well done from everyone Go:ver Gym keep up the good work.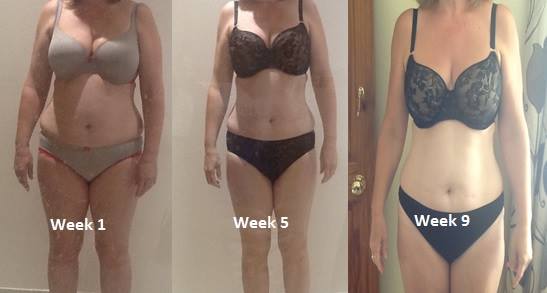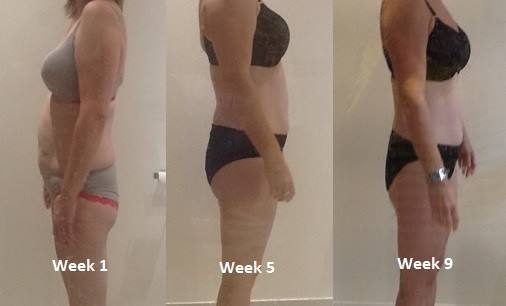 Interested?
Speak to one of our team in reception, email us on reception@govergym.co.uk or call 01435 408607 for more information and to get started!